You love your WooCommerce based web-shop and you're on your way to adding more and more products. Some of them are alike or just the same product in different variations: colors, sizes, etc.
Although you can simply add them as new products, there is a better way. Did you know that you can add Variable Products to WooCommerce?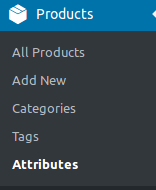 It may sound a bit complex, but it isn't. In fact, it will save you time and, after all, you'll have to manage fewer products. On top of that, you'll be able to have a clear view of the actual products, as they should be. Many users have reported having a better stock management using Variable Products, not only in their e-shop but also on the physical shop. With Variable Products your shop can serve as a complete electronic catalog as well! Let's do it…
[ The Workaround ]
First, go to Dashboard > WooCommerce > Attributes > Add New. At this place, we set the attributes on which the variations are based. A typical attribute is Color.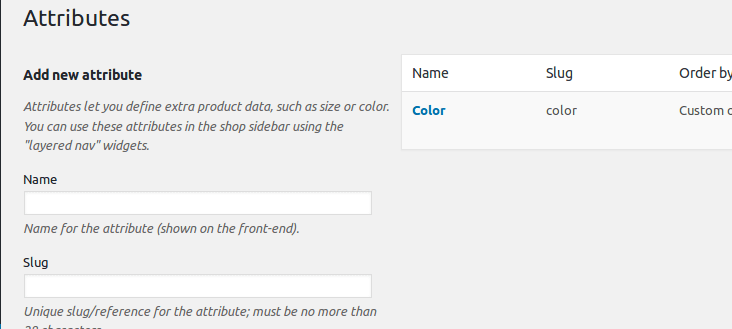 Then, add the Terms for the attribute.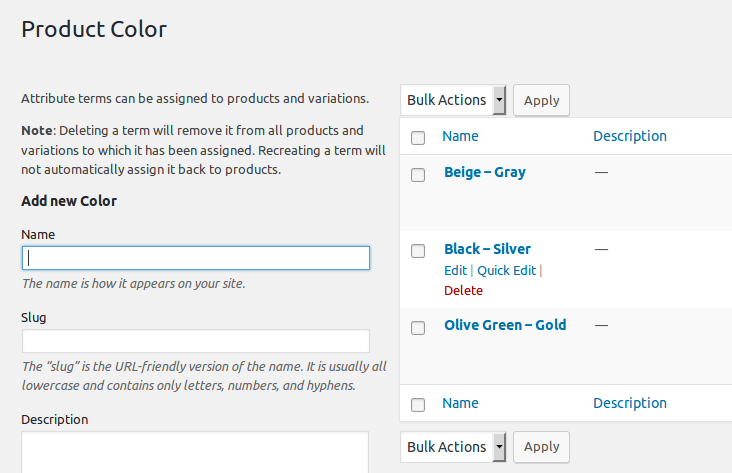 Next, go to Dashboard > WooCommerce > Products and add a new one. On Product Data select Variable Product

Next, go to the Attributes tab and add the Attributes (in our example, we only have Color, but you can have many more). Now, set the values. Note that the attribute may have several more terms that don't apply to the particular product. Just choose the ones that apply. Don't forget to check the box next to Used for variations or else it won't work as expected!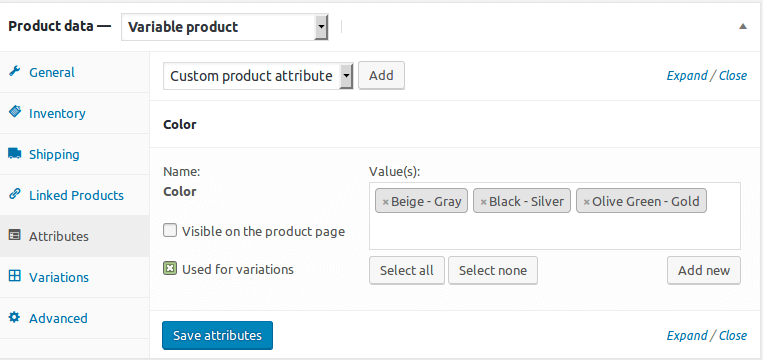 Now go to the Variations tab and Add a Variation. On the next line, a new drop-down list will appear, allowing for selecting the Terms. Select the ones available on the product. After adding all the available variations, edit each one and set the Image, the SKU, the stock and any other information matches your need.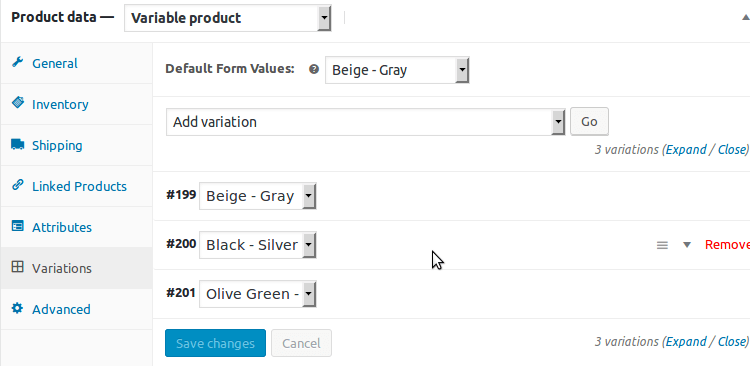 One last step, edit each one of the variations and add Image, SKU, price and any other information you might need.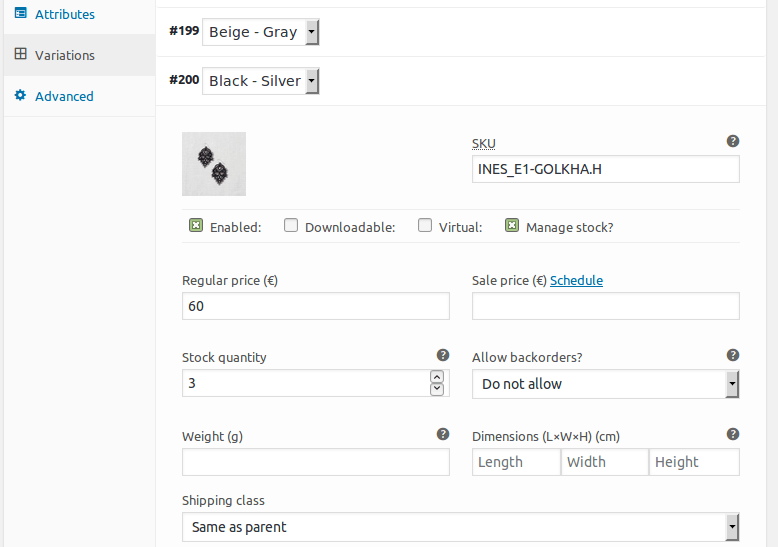 After adding all the information to each one of the variations, publish the product and visit the page to review the result!